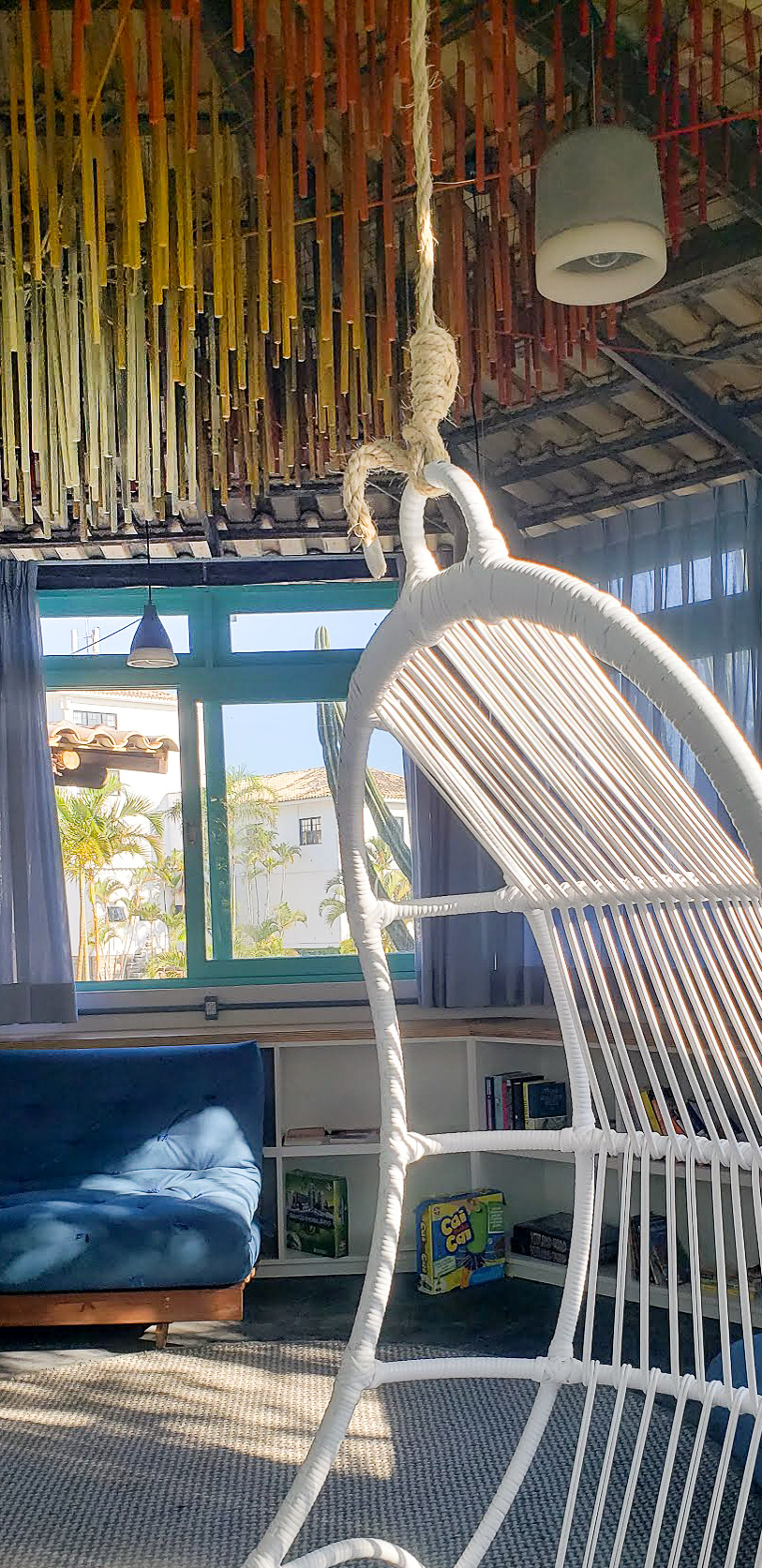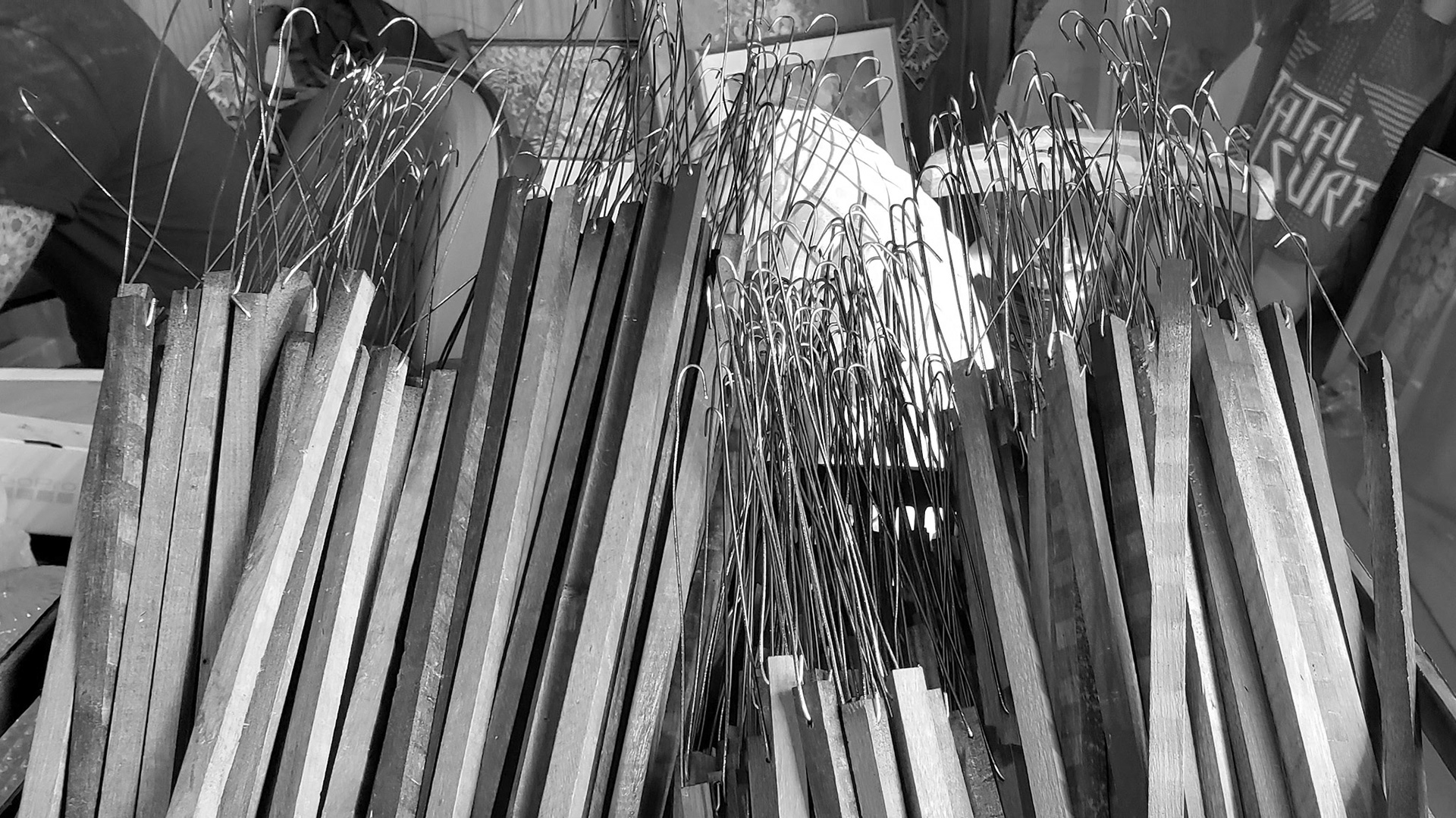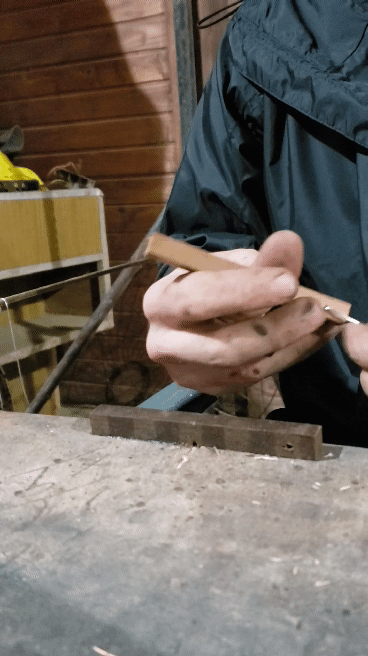 1000 up-cycled wooden dowels pulled from old doors.
I was tasked with creating a hanging installation. The theme for the new hotel is based in liquid + fluidity. I was inspired by the ripple created by a single drop of water when dropped into a glass of water. After approvals were all in order, the party began on a hand built custom art installation. 
This installation used over 1000 up-cycled wooden dowels pulled from old doors found in the back of the site. The doors were heavy solid wood (see first picture in series above). The wood was from cinnamon (canela) wood. Every time you cut a piece you would get a lovely wiff of cinnamon. After doing the math I pulled wood from around 15 doors ( I think ). I then created a jig for the dowels, hanging wire, and hooks ( <--see gif on left). After creating my assembly line it was bend and hang for a while until I created the paint scheme. Many podcasts later (thanks #npr #tedradio #wnyc #radiolab #spotify) I was able to hang the pieces in my grid (see plans section above). With a little bit of help everything worked out very well. I am happy with the piece, and what a learning opportunity! 
This experience was one in a million. I am new to Brazil and this was my first project in a shop of only Portuguese and Spanish being spoken. With the words I knew at the time I navigated as best I could and through the help of some wonderful craftsmen and women we created this piece. Thank you crew and I look forward to the next project!
You can view this installation at Mole beach location on the isle of Florianopolis, Brazil.
Design and engineering: Life Takes Time