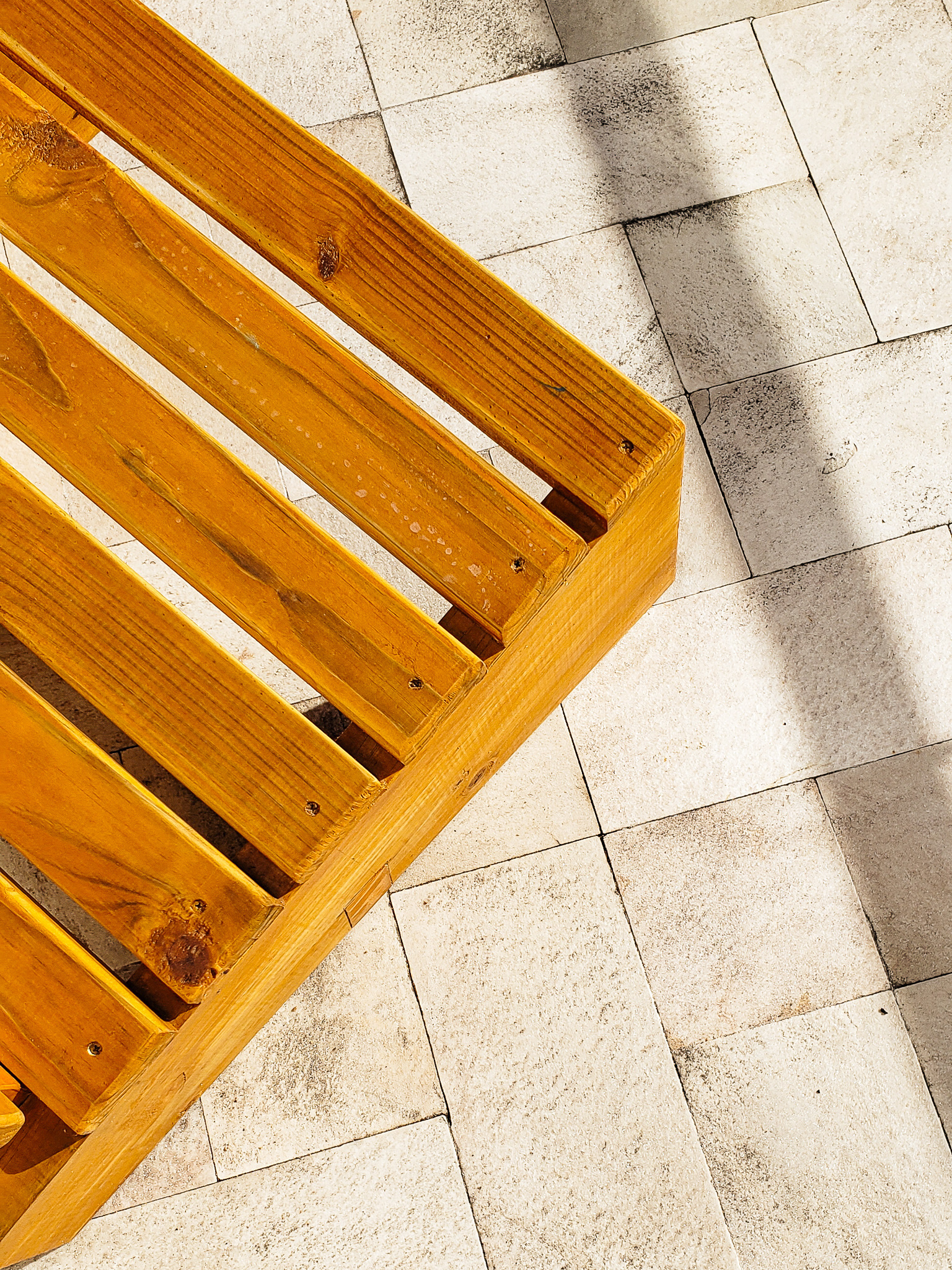 When moving into a new house you encounter new spaces that need the right energy (look+feel). Sometimes that energy comes from painting the walls, or the pictures you hang. Other times the energy comes from the furniture you have, or in my case: want to build to fit the space.
Our house has a large balcony with a view, and so I decided to take on building an outdoor sofa and chair set to enjoy the view with my family. I first started with the initial sketches, and then moved into the 2D layout on the computer and then into the 3D renderings for fun. 
After all the fun was had with the computer, I bought the wood and went to the woodshop and started cutting. This project held many challenges and learning opportunities. Ultimately, with limited tools and relying on simple cuts and planning I feel the project was a great success.
 I love the way the pieces came out. Now, my family and I sit and enjoy the view with a custom handmade furniture set.